RECRUITMENT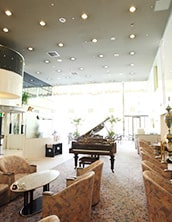 We provide the highest quality service so you can enjoy your time with us comfortably.
Are you looking to advance yourself?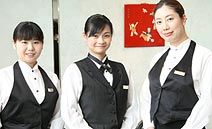 No experience required. Training courses are provided.
Job

Contract work

Salary

¥170,000~/month
(¥910 per hour. Two month training period)

Hours of employment

between 9:00-22:00 (7.25hour/day)

Holidays pay month

10days

Holiday

Paid holiday

Treatment

Paid transportation
Social insurance
Uniform provided
Physical examination

Training provided

Service manners, Business manners, Makeup etc...