Detail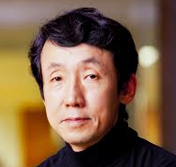 Piano: Hiromi Okada
Toyama Prefecture .

I studied with Messrs.
Ando Niichiro , Moriyasu Yoshiki , Maria Kuruchio .
Toho Gakuen School of Music student , won first place in the 48th Japan Music Competition .
After graduating with honors the Toho Gakuen School of Music , first place in the 1982 28th Maria Canals International Competition , # 1 1983 2nd Japan International Music Competition piano department , in '84 2nd International Competition Pretoria and # 1 Te , I attract attention plays a victory after another .
While continuing to play activities throughout Europe around London , also in Japan , recital by an ambitious program every year are well received .
Won the 20th Annual Meeting of the Japanese Society Prize for Chopin Chopin etude played songs of 1993 .
After its debut at the Royal Festival Hall with the Philharmonia Orchestra , has been Kyoen with the orchestra of many in Japan, the BBC Symphony Orchestra , Royal Philharmonic Orchestra , The English Chamber Orchestra , contemporary music from classical I'm fascinated audience in a wide range of repertoire to .
Lives and works in London from '84 .

<A tribute of admiration (praise) from abroad>

There is nothing to be said for his playing because he has acquired everything. (by Daniel Barenboim)