Detail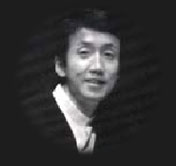 Piano: Hiromi Okada
Born in Toyama. He studied with Jinichiro Ando, Yoshiki Moriyasu and Maria Curcio.
While he was studying at Toho Gakuen University, he was awarded 1st prize in the Music Competition Of Japan.
After he graduated from University at the top of his class, he attracted media attention by being awarded 1st prize in the "Maria Canals" Barcelona International Musical Execution Competition in 1982, the Japan International Music Competition in 1983, and the Pretoria International competition. He has been living in London since 1984.
<A tribute of admiration (praise) from abroad>

There is nothing to be said for his playing because he has acquired everything. (by Daniel Barenboim)